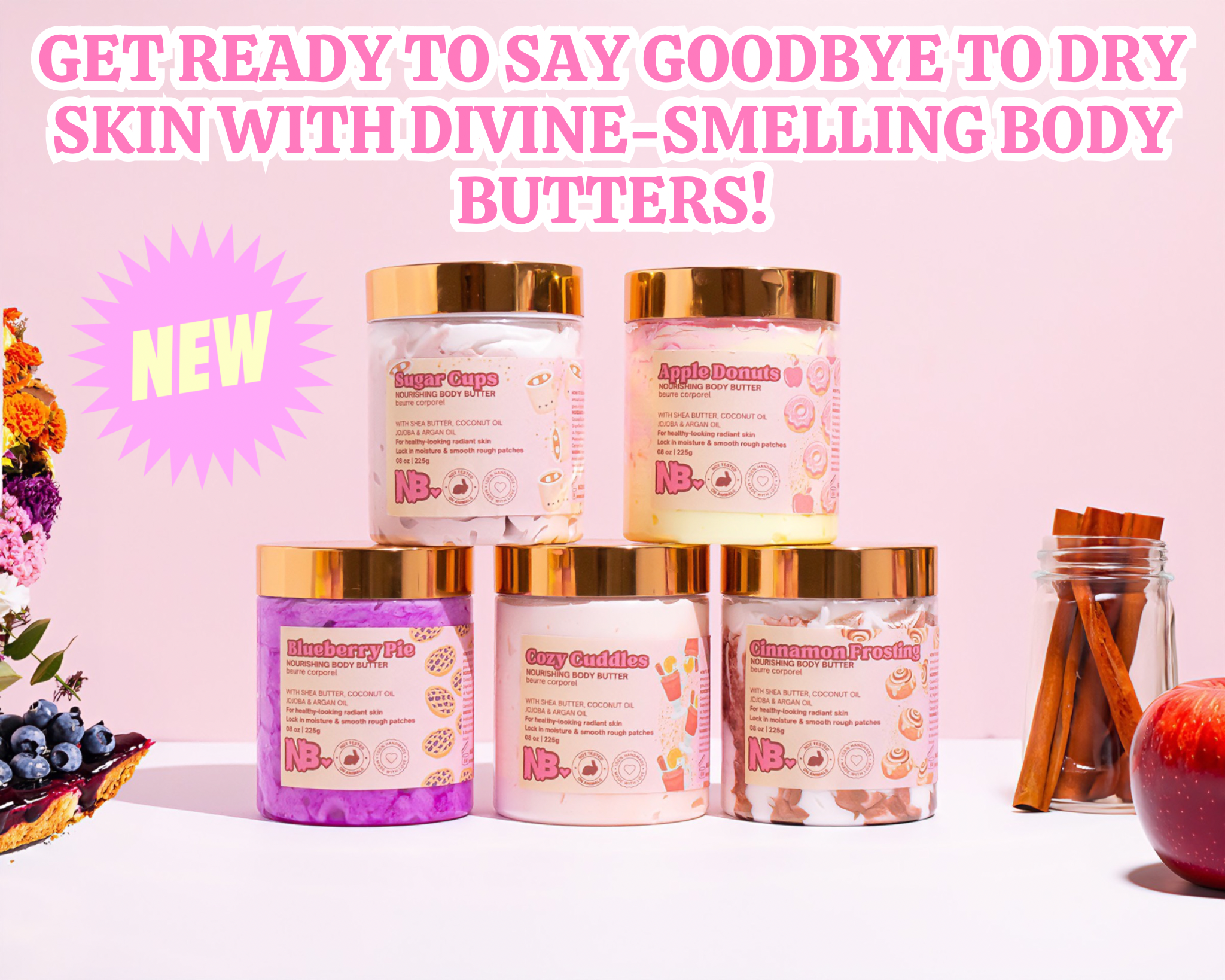 FEEL YOUR SOFTEST SKIN & SMELL LIKE A SNACK WITH OUR ICONIC BODY BUTTERS
Fall in love with your skin
Wave goodbye to dryness with irresistibly soft skin that boosts your self-assurance every single day. Feel the difference as our products embrace your skin with love!
Flaunt your skin, stay fabulous
Ditch the harmful chemicals and embrace the goodness of vegan-friendly, scrumptiously scented skincare that celebrates every inch of your beautiful body! I believe in empowering you to love and flaunt your skin without reservations. My fun-filled products are made with love to nourish and pamper your skin. They'll give you the confidence to embrace your body with pride! No more hiding behind heavy layers – it's time to glow, to shine, and to show off your true self, confidently and fearlessly!