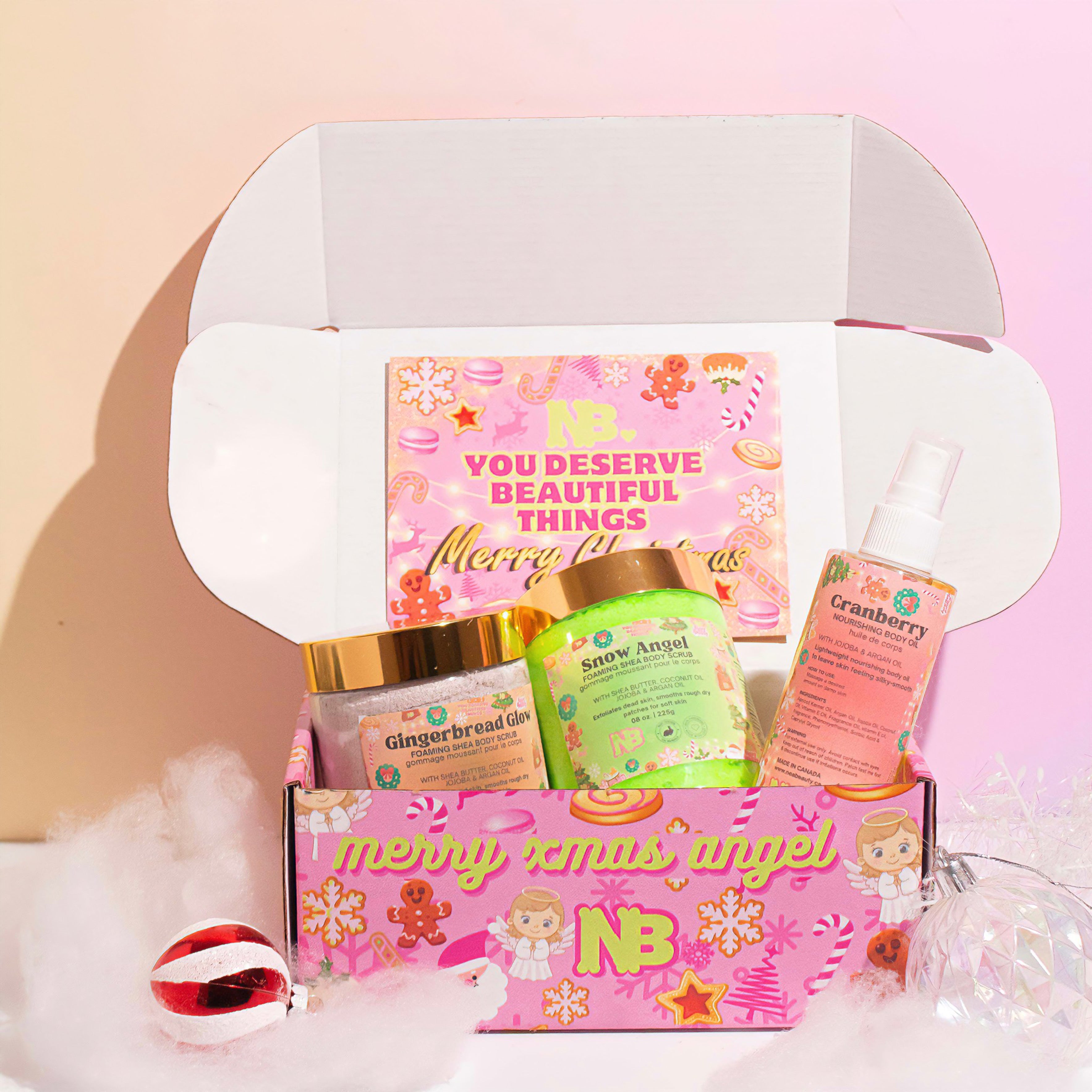 BRINGING OUT THE BEAUTY IN SKIN
we're on a mission to make your skin feel happy and loved. We create awesome body care that's perfect for gals dealing with dry skin. Our goal? Simple. To make you feel fabulous in your skin, every single day!
everyone's favorites
get glazed with our dreamy body oil formula guaranteed to leave you smelling and feeling like a glazed donut
ICONIC FLUFFY MOUSSES
Get ready to butter yourself up! Indulge in luxurious scents that'll make you smell as good as you look. With Shea Butter, Jojoba, and Argan Oil, kiss dry skin goodbye and say hello to a velvety, glowing finish that's never sticky. Our buttery formula is like the icing on your favorite cake - creamy, dreamy, and an absolute treat for your skin!
our values
QUALITY FIRST
We're all about using the best stuff for your skin. Our products are made with top-notch ingredients to give your skin the love it deserves
FEEL EMPOWERED
We believe that when your skin feels good, you feel unstoppable. Our products are like little confidence boosters, making you feel amazing inside and out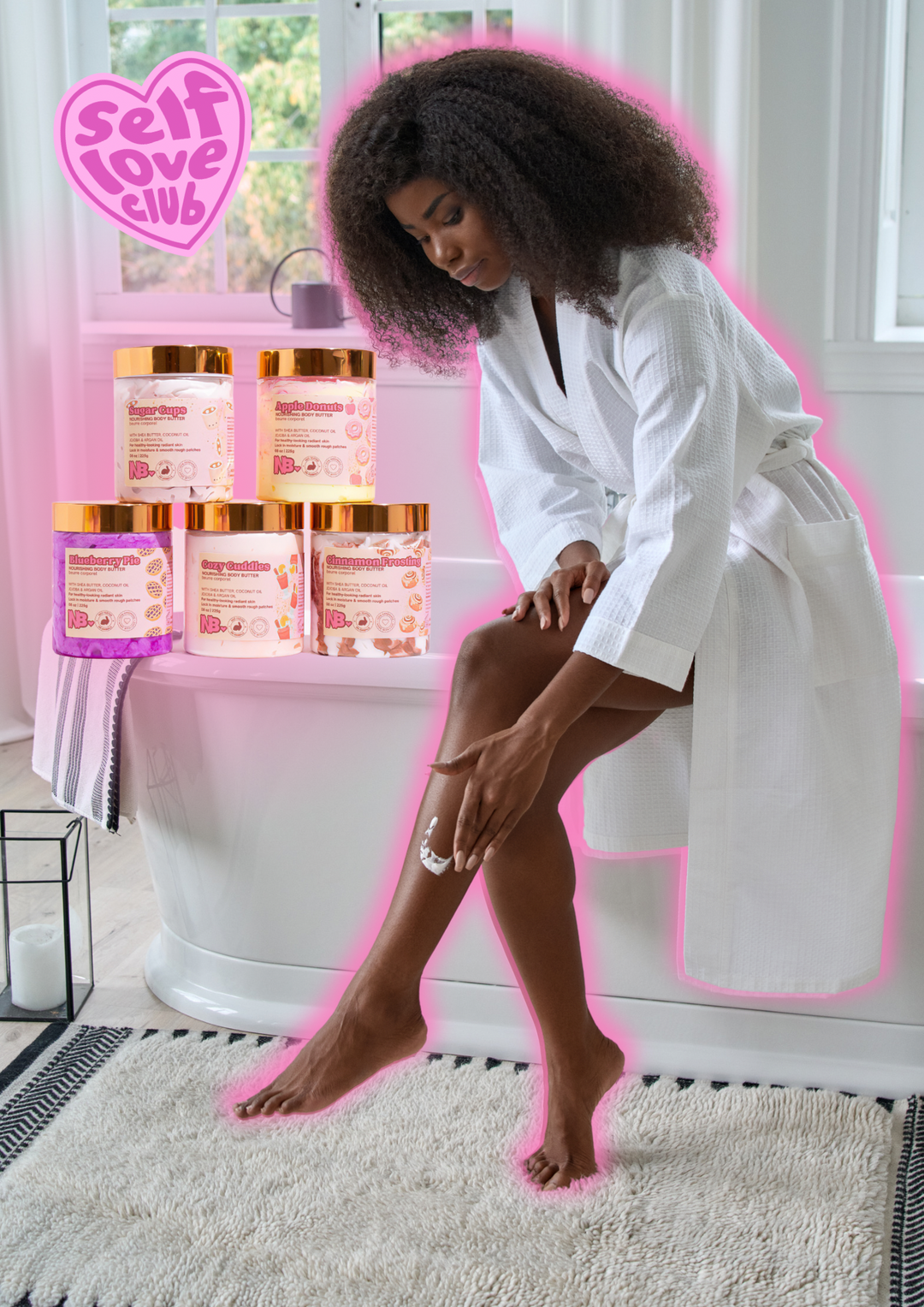 EASY SELF-CARE
Neabeauty isn't just about skincare – it's a whole vibe. We want our products to fit right into your routine, making self-care simple and fun.
hello baby soft skin
Goodbye rough patches, ingrown hairs & dry flakes! Our body scrubs gives you a natural glow when you scrub dead skin and clogged pores. 
fall in love with your skin
you are not alone
In a world that often tells us we're not good enough, I've been there – struggling with dry skin, feeling insecure, and bombarded with media messages about an ideal that seemed unattainable. The journey to self-love was not an easy one, but it led me to a discovery that changed everything.
For years, I battled with dry skin, and the search for a solution felt like a never-ending quest. The beauty industry, despite its promises, left me feeling more defeated than ever. That's when I stumbled upon the magic of Shea Butter. Through self-study and kitchen experiments, I made a body butter that not only transformed my skin but also became a catalyst for transforming my self-image.
Neabeauty was born out of this personal revolution – a brand dedicated to empowering women who, like me, struggle with dry skin and self-doubt. It's not just about skincare; it's about creating a movement that celebrates confidence and self-love.